Efficient and simple.
Security cabinets
A security cabinet is ideal for protecting confidential documents or customer files, for example. It can be adapted to your needs and offers good protection against fire, burglary and... prying eyes.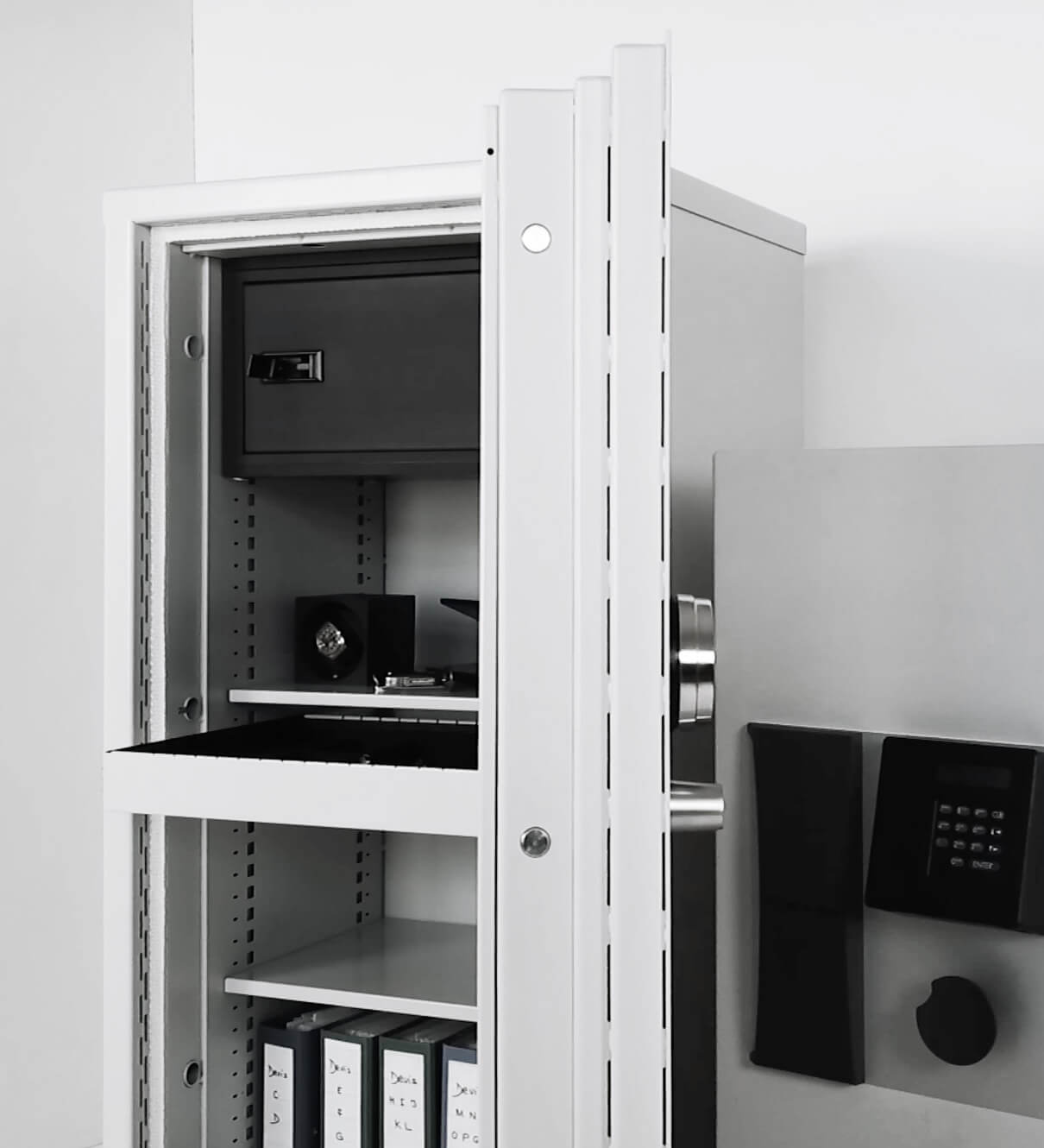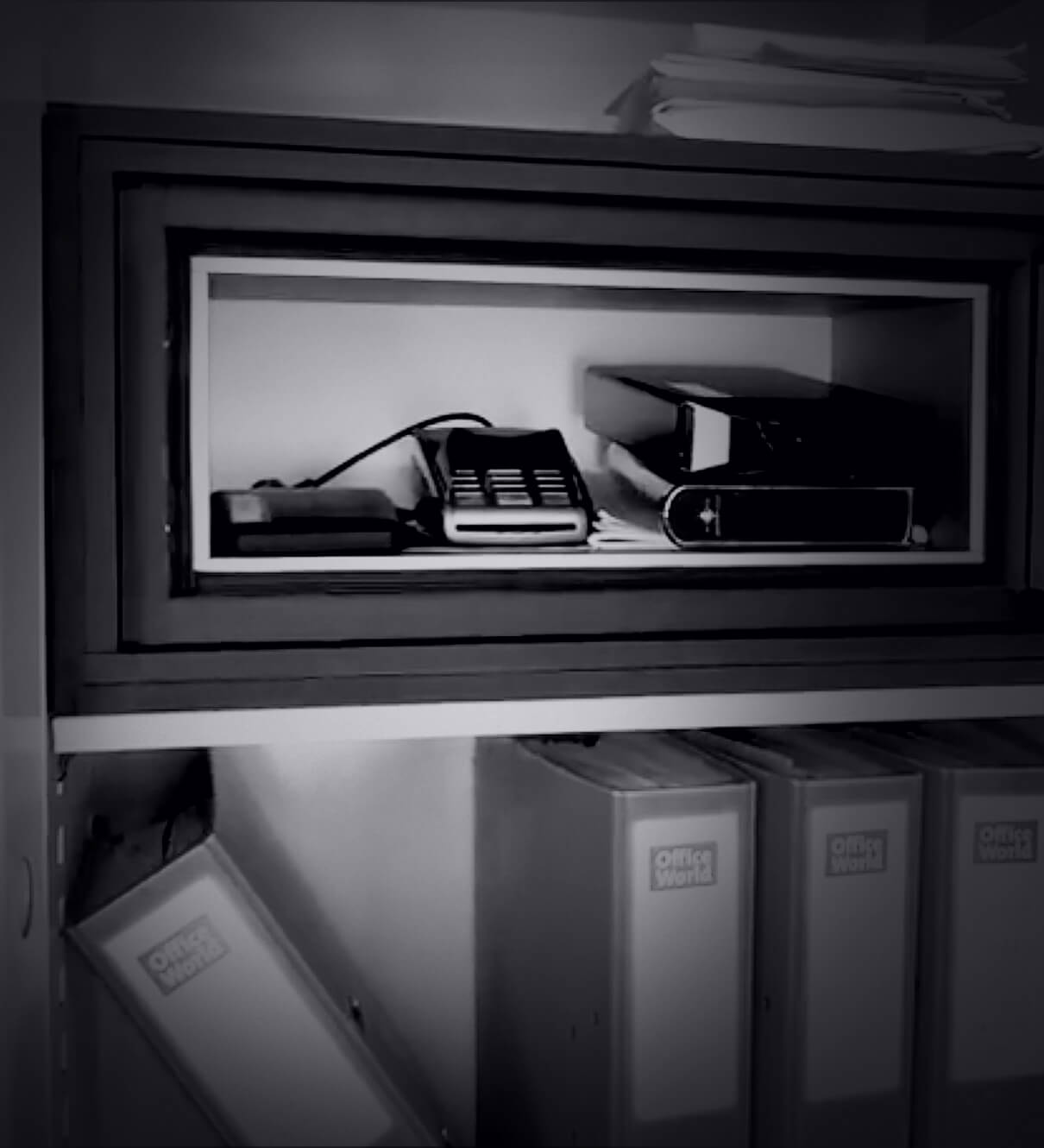 The 2 criteria to carefully choose your security cabinet
How to choose your security cabinet?
As with a safe, the choice of a security cabinet depends on several factors:
the level of protection against fire and/or theft, depending on the values you wish to protect.
the space requirement and floor load, which determine the location of your future security cabinet and how it is fixed in place, for example in a bedroom or office if the walls are strong enough or on the floor in a garage or cellar.
Because every detail is important, we will be happy to visit you to assess the situation and give you appropriate advice.
Find your security cabinet
Insurance and safety standards
Why and how to ensure your valuables?
Just as with safes, the requirements of insurance companies depend on three criteria for a security cabinet:
the level of protection - fire and/or theft protection: the higher it is, the more the company will be prepared to offer a good policy.
contents: paper documents, hard disks, cash, jewellery, etc.
location: commercial premises, office, villa, or apartment.
We are familiar with the requirements of insurance companies and are therefore able to provide you with professional advice.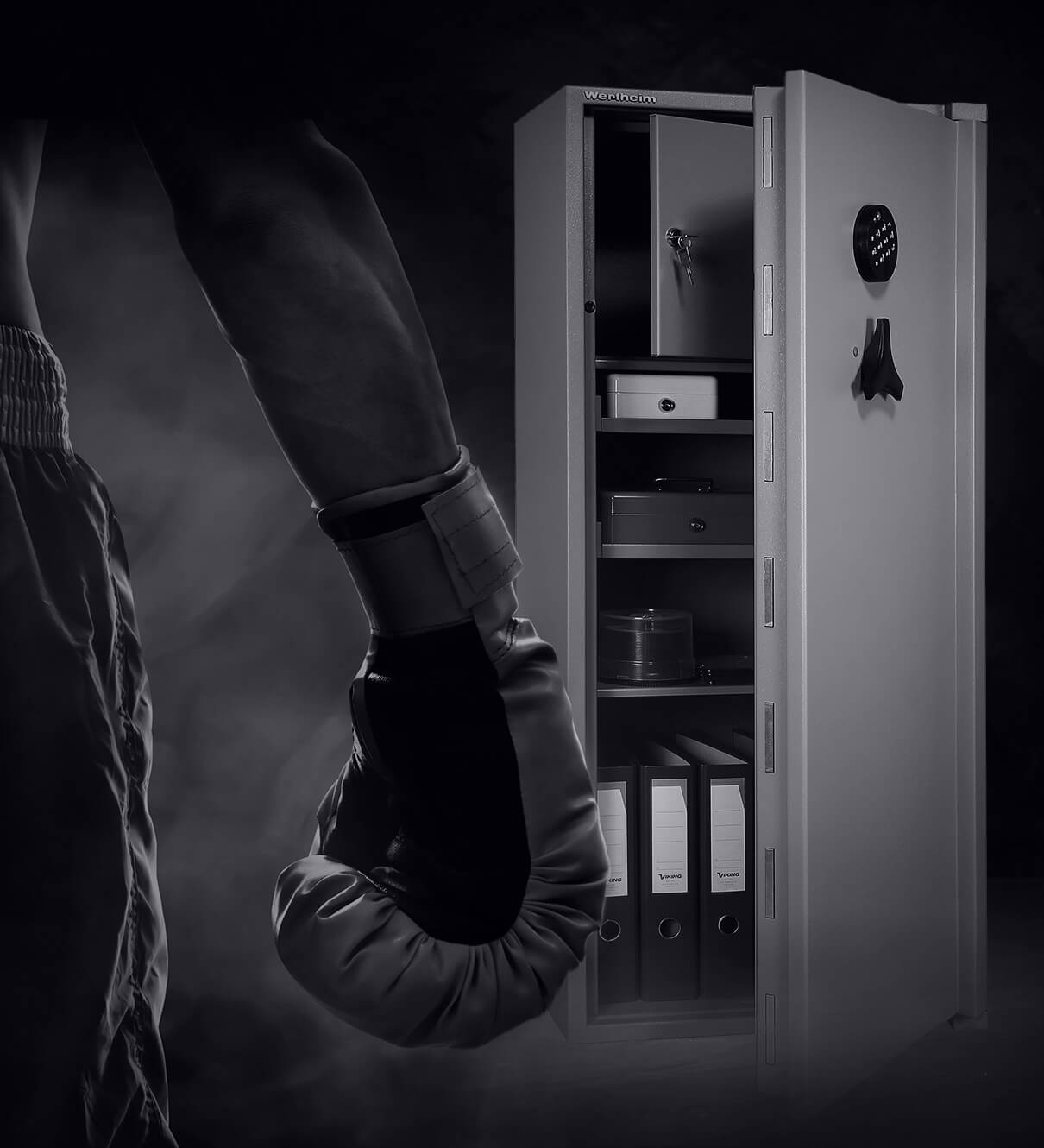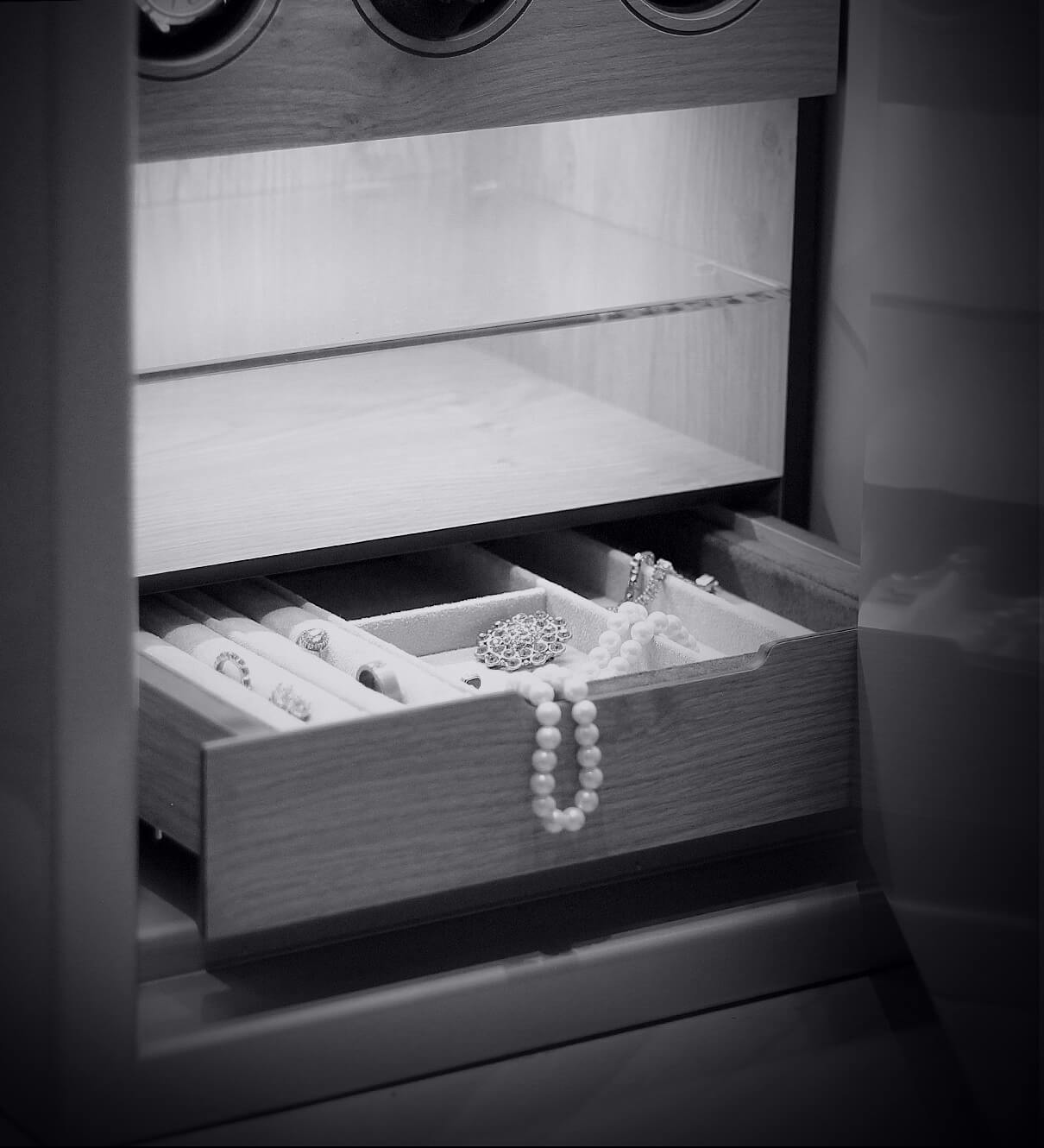 Unique personalisation of your security cabinet
Personalise your security cabinet?
Coffres-forts Rondo can customise your safe so that it meets your needs exactly: precious wood interiors, leather-lined drawers, LED lighting, special painting, automatic watch winders, etc. We work with specialised artisans.
Find your security cabinet
Please leave your phone number or email address

and we will contact you shortly